TechCrunch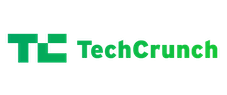 This forum is for you to make product suggestions and provide thoughtful feedback. We're always trying to improve our products and we can use the most popular feedback to make a positive change.

This forum is not monitored for any support-related issues.

Tell us how we can improve your TechCrunch experience. The more specific your feedback, the more useful for us.

1 result found
It would be handy if there is an easy way to remove e-mail address(es) that are associated with your TechCrunch account but are about to be deactivated. I have added another active e-mail address but somehow are not able to delete the e-mail address with which I signed up in the first place. In general … there is also no seemingly easy way to delete your account to start over.