TechCrunch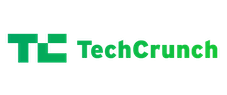 This forum is for you to make product suggestions and provide thoughtful feedback. We're always trying to improve our products and we can use the most popular feedback to make a positive change.

This forum is not monitored for any support-related issues.

Tell us how we can improve your TechCrunch experience. The more specific your feedback, the more useful for us.

Hi,

I am a fan of TechCrunch for latest tech related new articles. But recently, I am only seeing politically biased articles related to India by author Manish Singh. I am sure, we can find some tech related news from India rather then post biased political views from Manish Singh.
Kindly look into this matter.

Regards
Tech Crunch Fan

I love TechCrunch, but I want to be able to listen to the stories while I'm on the road. Please make more audio.